March 2019 Feature
Grandmaster provides a rare insight into life inside the Shaolin Temple.  He shatters a number of myths, and gives the world an idea of the true spirit of Shaolin.
February 2013 Cover
An overview of Grandmaster's life and career in Shaolin
Books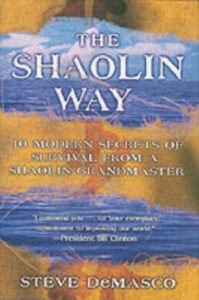 Bullying: A War on Social Terrorism (in progress)
The Shaolin Way: 10 Modern Secrets of Survival from a Shaolin Grandmaster: Harper/Collins
An American's Journey to the Shaolin Temple: Ohara Books
Cool Karate Kids (book series): Troll Books
Magazine Features
Parent Magazine-
Martial Arts for Life
MA Success
Teen Magazine
Premiere Magazine Inc.
Ebony Magazine
Variety
New York Times
USA Today
Boston Globe- Heroes Among Us
page 1,
page 2
Hartford Courant
Branford Review- Dedicated to 'Kids for Life'
page 1
,
page 2
Connecticut Post
New Haven Register
Brockton Enterprise-
The Brockton Boy Who Made It
Black Belt Magazine
Karate Kung-Fu Illustrated
Inside Kung-Fu
MA Training
A Hard Lesson Learned
Protecting Our Family and Country